The company EUROCHENE return to work despite the Covid-19 - 05/04/2020
The sawmill EUROCHENE process oak, white beech, ash and other hardwoods.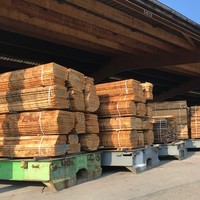 We can offer the equivalent of ± 300 trucks/containers of kiln dried (mc 10-12%) wood from our stock, by a 48 hours lead time.
With our website, everybody can see the products and the quality gradings.
We offer you a quality service with all the safety precautions imposed by the actual sanitary context.
We have returned to work from April, 1st 2020. All our team is mobilized to ensure your orders. We are grateful to them.